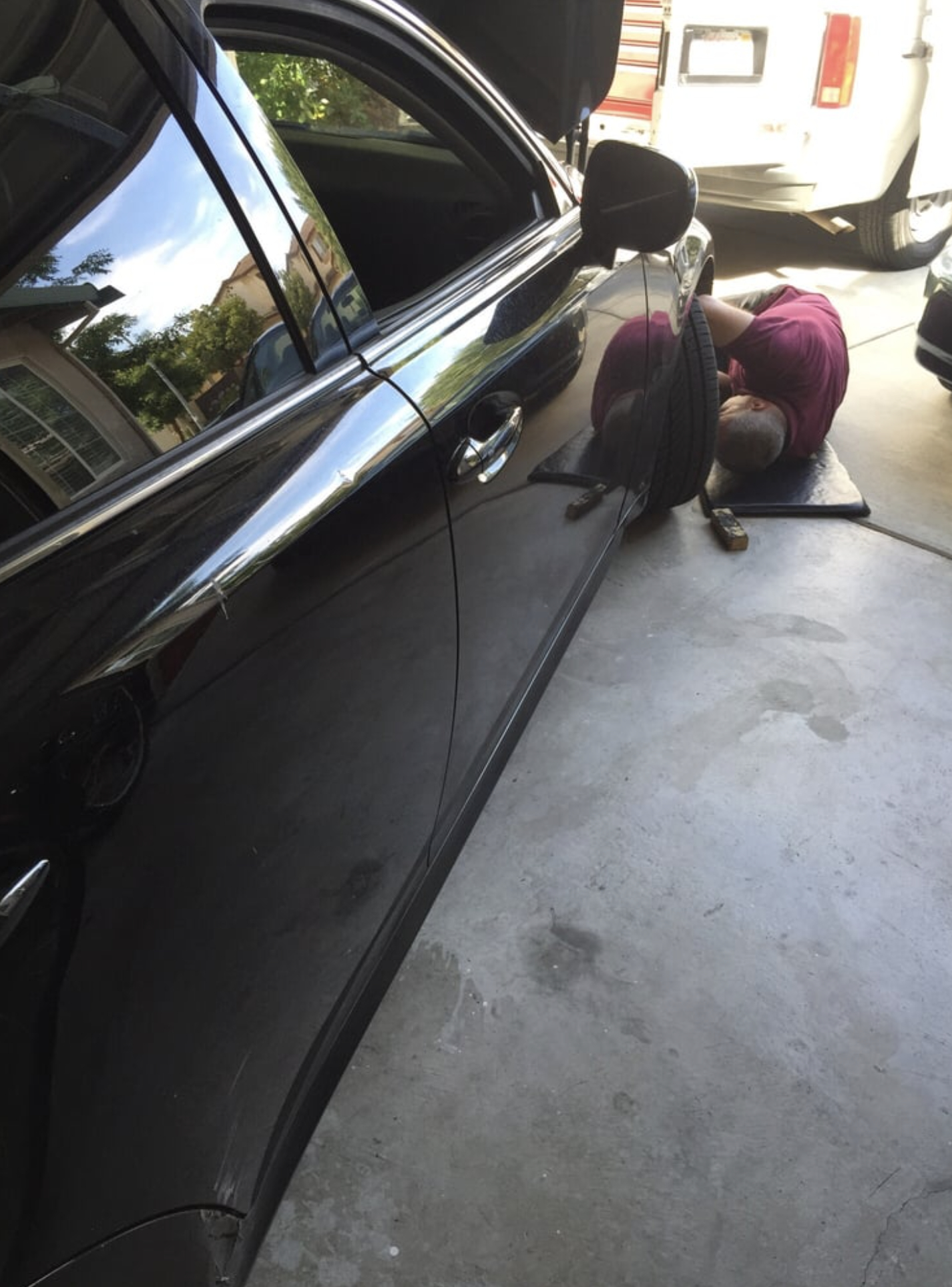 As temperatures climb during the summer months, having a functioning air conditioner in your vehicle is absolutely essential. Fortunately, Sunnyvale Mobile Mechanic has you covered! Our team of certified mechanics is skilled at all aspects of A/C repair — from minor recharges to full replacements. With us on your side, you'll be able to drive comfortably even on sweltering days. Rest assured that we will provide quality services and ensure that your car's air conditioning system runs smoothly when you need it most.
As the weather gets cooler, it's crucial to make sure your car's heater is in proper working order. At Sunnyvale Mobile Mechanic, our experienced mechanics will perform an extensive evaluation of your vehicle's heating system and thoroughly address any problems you may encounter. We guarantee that after leaving our shop, your car will be up-to-date on all its heating requirements so you can drive comfortably even during the chilliest winter days! Trust us for reliable and high-quality services when it comes to keeping yourself warm this season.
Do not suffer in silence from extreme temperatures inside your car. Contact Sunnyvale Mobile Mechanic at (408) 471-3253, for reliable and efficient air conditioning and heating repair services in Sunnyvale, CA. We will quickly bring you the comfort of a pleasant driving experience so that you can travel without hassle or distress.
Peerless A/C And Heater Service
Don't let unfavorable weather conditions interfere with your day-to-day plans. If you find yourself dealing with a reduced airflow, warm temperatures, or any other issue resulting from a malfunctioning HVAC system, come to us at once! Our talented technicians will swiftly identify and repair the problem so that you can travel comfortably again. Let us take care of all the hard work while you savor complete peace of mind as you drive—no matter how stormy it gets outside.
Our team knows:
Evaporators

Fans

Compressors

Tubing

Vents

Motors

Condensers

Switches
With our team of highly skilled technicians, you can be assured that your HVAC system will be restored to its best condition. Whether it's a minor tune-up or an intricate repair job, we vow to deliver top quality service. And every task completed is guaranteed by us—so with confidence and trust in the expertise of our mechanics, rest easy knowing that total satisfaction awaits.
Ready To Keep You Cool
At Sunnyvale Mobile Mechanic, we understand the importance of having a proper functioning heating and air conditioning system for optimal comfort when you're driving. Our team is fully equipped to offer reliable repair services regardless of make or model so that you drive with confidence in any weather condition.
Confronting a heating or cooling issue? Our experienced and certified specialists are here to help you. Equipped with the most cutting-edge diagnostic tools, we can identify any problems quickly and provide you with a personalized solution catered to your needs. With our impressive proficiency in HVAC repair, you can be sure that we will have your systems running at ideal levels promptly.
Sunnyvale Mobile Mechanic promises to ensure your safety and reliability for whatever weather condition presents themselves. Our experienced professionals are dedicated to providing dependable and affordable services directly where you need us, ensuring a smooth journey all the way.
Experience comfort and tranquility with our expert HVAC solutions! No matter the issue, from a simple A/C recharge to complex heating system repair, we have the knowledge and equipment necessary to provide swift problem-solving while keeping costs low. With us in your corner, you can travel worry-free knowing that all of your air conditioning or home heating troubles are safely addressed.
Sunnyvale Mobile Mechanic: (408) 471-3253.