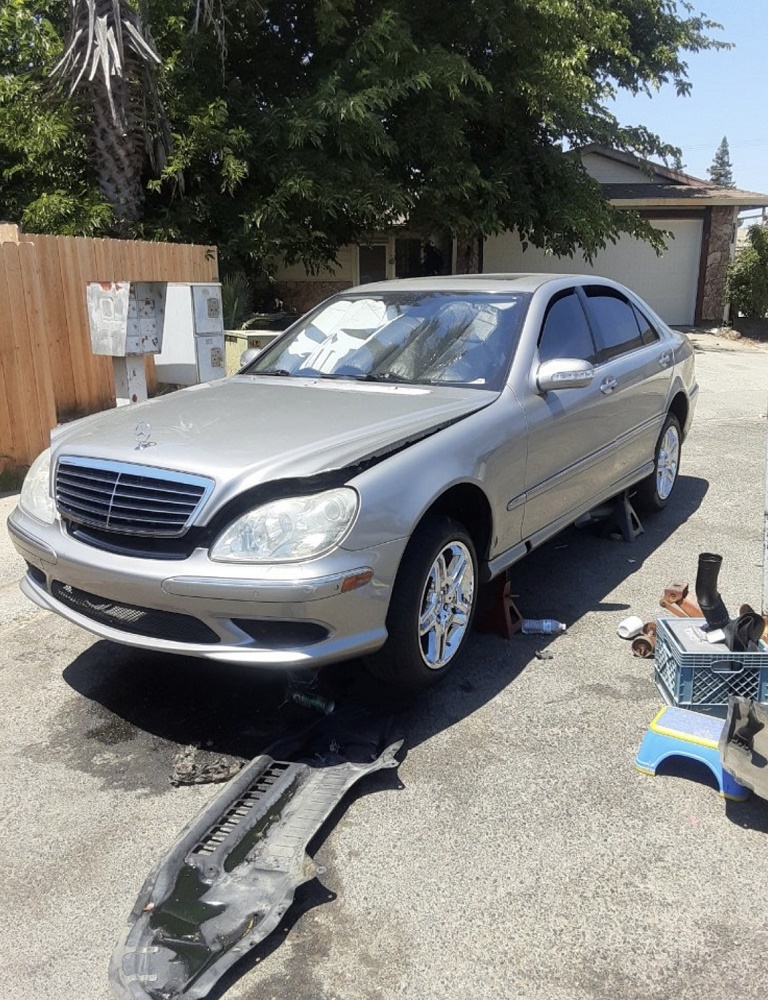 At Sunnyvale Mobile Mechanic, we offer a comprehensive range of services for all types of vehicles. So before you arrange for a crazy trip to some far-away garage, consider the types of repairs we've made:
Tune-ups

Filter cleaning

Engines

Brakes

Electrical issues

Exhaust systems
When you choose Sunnyvale Mobile Mechanic, you can take advantage of our on-location vehicle repair services that can be conducted at a location of your choice within Santa Clara County. Our mobile services eliminate the need for you to tow your vehicle to a repair shop or interrupt your busy schedule. Our team of skilled mechanics will arrive at your designated location fully equipped with all the essential tools to ensure a seamless and hassle-free repair experience.
Dial (408) 471-3253 today, for more information about our mobile mechanic repair and services in Sunnyvale.
Coverage For More Than Just Sunnyvale
Sunnyvale Mobile Mechanic is committed to providing exceptional auto repair services to the Sunnyvale community and neighboring areas in California. We value the beautiful landscapes and friendly neighborhoods that make our state a desirable place to live and aim to contribute to their maintenance by providing top-notch auto repair services.
Our skilled mechanics strive to make the repair process easy and convenient for our customers, knowing that dependable and efficient auto repair is essential for those with busy schedules. We are dedicated to delivering services that cater to their needs and preferences. With our team's expertise and customer-focused approach, we have become the preferred choice for anyone seeking mobile mechanic services in the region.
Our Clients Say It All
A company's customers say much more about services than the company itself. Read what our customers have been saying:
"They got my car out of the garage and back on the road fast." –J.J. Mclure

"I had to work that day. Sunnyvale Mobile Mechanic came to my house and fixed the car, even with me not at home." –Arthur Watt

"Well. I can't say anything less than outstanding. These mechanics are impressive." –Ronald R.
Sunnyvale Mobile Mechanic's excellent reputation is a testament to our team's commitment to meeting the needs of our clients. Our expert technicians conduct thorough and precise diagnostics to identify any issues with your vehicle and provide efficient repairs to get you back on the road quickly.
We prioritize our clients' convenience and offer on-site repair services throughout Santa Clara County. Our technicians will diagnose and fix the problem at a location of your choosing, eliminating the need for you to tow your vehicle or take time off work to visit a repair shop. Our ultimate aim is to ensure a hassle-free and seamless repair experience for you.
Areas We Service
We care for all of Santa Clara County. Just some of the places we've been to include:
San Jose

Sunnyvale

Santa Clara

Cupertino

Mountain View

Palo Alto

Milpitas

Gilroy

Morgan Hill

Los Altos



Our professional automotive repair services are available to the entire Sunnyvale region, and our experienced mechanics are capable of handling various auto repair issues. With our mobile services, we can deliver our services to clients at their preferred locations.
We understand the importance of trustworthy and effective auto repair services, and our unwavering dedication to delivering outstanding services sets us apart from the rest. Whether you are in Santa Clara County or beyond, we are committed to providing expert-level automobile repair services that cater to your individual needs.
Fixing Your Vehicle Without A Tow
At Sunnyvale Mobile Mechanic, our team of skilled professionals has extensive experience in repairing various types of vehicles, ranging from small cars to heavy-duty trucks. We specialize in repairing popular brands such as Ford, Chevrolet, Dodge, Hyundai, Honda, Volkswagen, BMW, and many others. Our commitment to delivering exceptional repair services is unwavering, irrespective of the make or model of your vehicle.
We understand that every vehicle has unique requirements, and our expert mechanics have the necessary expertise and tools to tackle any problem that may arise. By utilizing advanced diagnostic technology and techniques, we can quickly and accurately identify issues and perform efficient repairs, ensuring that your vehicle operates smoothly and that you can get back on the road as soon as possible.
Sunnyvale Mobile Mechanic provides a comprehensive range of services to address all your car-related concerns. Our team of experienced mechanics is fully equipped to handle routine engine maintenance and tune-ups, brake repairs, exhaust system replacements, electrical issue diagnosis, charging system evaluations, and much more. With their vast knowledge and expertise, our technicians can efficiently tackle any task, ensuring that you receive the best quality service possible.
Dial (408) 471-3253.